Product Description
Our PU sandwich panel widely used in cold rooms, villa, hotel, shop, warehouse, and containers, wall cold room insulation pu panel, cold room insulation pu panel, used cold room panel, cold room panel price, 3d wallpapers, solar panel, prefab homes, stand up paddle boards, Prefabricated Houses, prefab home, modern house design, sandwich panel, interior decoration, prefab house, prefabricated houses, wall panel, construction materials, wallpapers 3d, polyurethane foam, prefabricated house, panel solar, energy saving, gypsum board, modern house, exterior wall panel cladding, smart board, house designs, lowes cheap wall paneling, container homes for sale, house plans, pvc wall panel, prefabricated simple villa house, Fence Panels, exterior wall panel cladding, chicken house, sandwich panel price, container house, fiber boards, mobile houses, polyurethane foams, house prefabricated, aluminum roof panel.
Product Details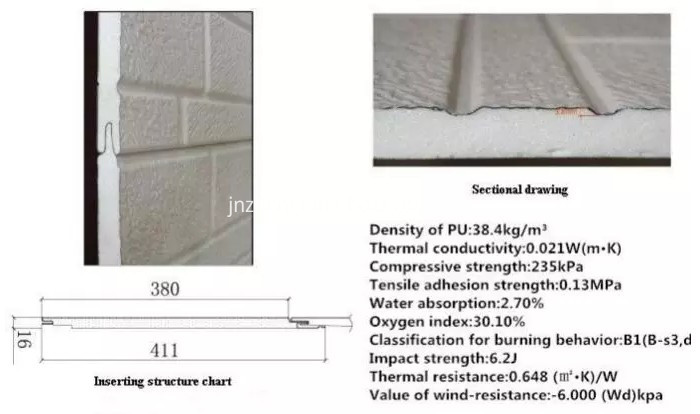 Technical Parameter

The advantages of PU insulated decoration wall panel.
When purchasing insulation materials, not only to consider its thermal conductivity but also need to consider its weight. If the insulation layer is too heavy it will be hard to install then increasing the construction costs. The surface of the panel is embossed metal which after baking finish and wont appear cracks, bulge. No radioactive contamination, health and environmental protection, It is an kind of environmentally friendly wall panel.Good quality, it has stable physical structure and chemical structure, product qualification rate can be reached 99%.It can maintain decorative effect of the external walls for more than 45years. It is easy to clean and just need to use neutral detergent to wash.The surface material of the panel is aluminized zinc sheet which the thickness is 0.30mm.Its weather resistance, acid resistance, alkali resistance, smoke resistance after special process .Rigid polyurethane foam is the most environmentally friendly insulation materials in the world. Its insulation performance decreased only less than 3% after 25 years under high temperature testing. Compared with traditional materials, it has excellent heat insulation and cold resistance performance. The heating and cooling energy consumption is greatly reduced thus saving energy expenditure, cost-effective.Its unique design structure completing elimination of the "cold and heat bridge effect". Effectively avoiding indoor moisture, mildew and other phenomena. At the same time, as the panel is installed on the external wall of the building so avoiding the damages to the whole structure which caused by rain and snow weather and other natural factors.

How to Install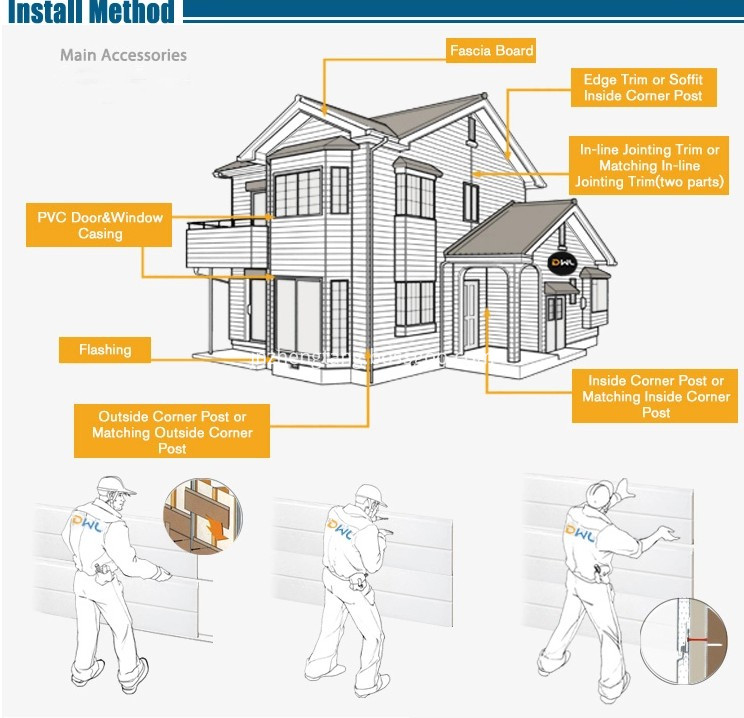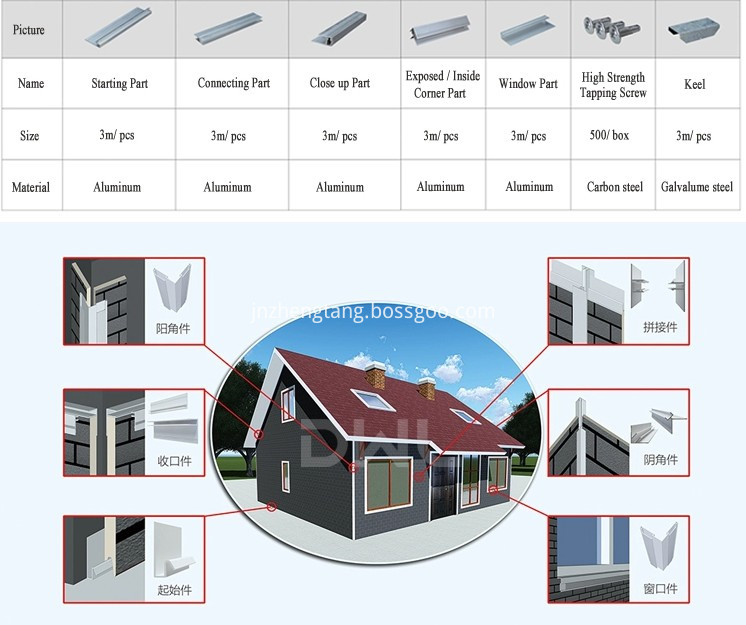 Related Projects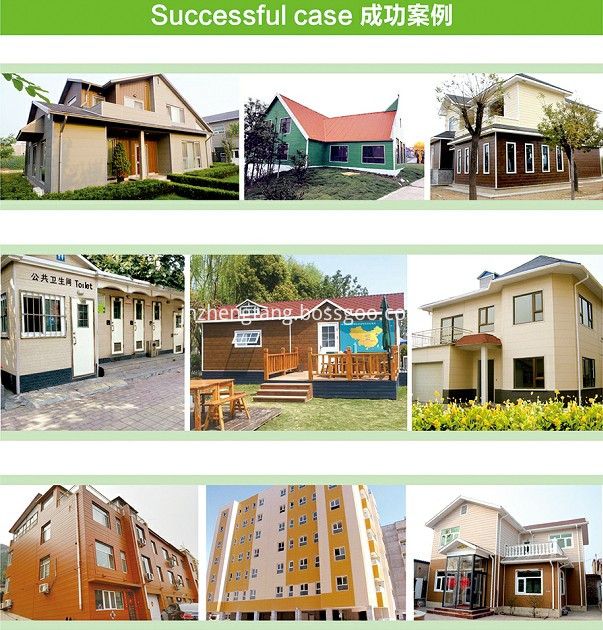 Colour Card