Product Description
Aluminum Composite Panel ACP Sale
We focus on Exterior wall PVDF coated aluminium composite panel acp and interior wall PE coated panel with over 20 years of experience, We serve for some famous brands in USA and some other countries all over the world. We specialized in all kinds of contruction materials like flex, acp, floor, and al-alloy door & window.

We offer quality and convenient service for customers, which includes Timely delivery and shipment, Full set of clear custom clearance documents, Related certificates, and Tracking shipment. We ensure timely follow up (within 24hrs) by sending a commissioner to attend to issues or questions you have concerning our product E.g: Quality problem concerning a particular Aluminium Building Panels product.

We have a team of professional engineers and designers for the Aluminum Decorative Panels to help you understand the production and design of products. We also save cost due to the adoption of ACP sheet thermal laminating line which requires less workers and makes the products affordable for customers.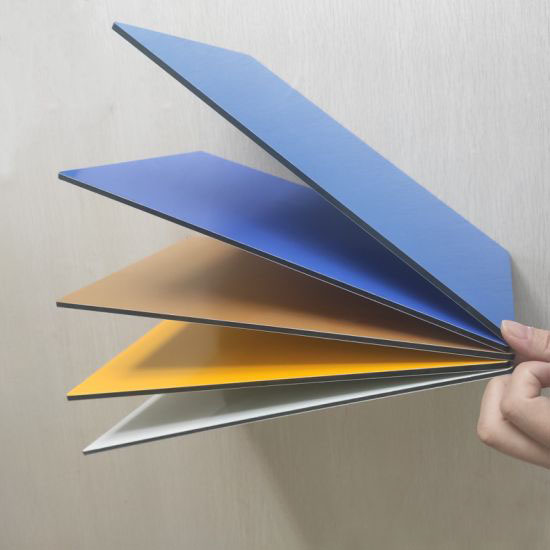 Feature:

· Excellent rigidity and impact resistance
· Acid-resistant and alkali-resistant
· Light weight, easy to installation
· Easy for clean and maintenance




Application:

· Building exterior / interior curtain walls
· Decoration and renovation additions for old buildings
· Decoration of interior walls, ceilings, bathrooms, kitchens and balconies
· Shop door decorations
· Advertisement board display platforms and signboards
· Wallboard and ceilings for tunnels
*Colors could be custom-made; Normally PE coating for indoor use, PVDF coating for outdoor use;

Name
Aluminum Composite Sheet/ ACP Sheet
Panel Thickness
2mm,3mm,4mm,5mm,6mm is avaliable
Aluminum Thickness
0.5mm,0.4mm,0.3mm,0.21mm,0.18mm,0.15mm,
0.12mm,0.1mm,0.06mm
Width
1220mm(regular),1250mm,1300mm,1500mm,
1550mm,1570mm,1575mm(Maximum)
Length
2440mm(regular),and tailored by customer's offers,5800mm(Maximum)
Standard size
1220(Width)x2440(Length)x3mm(Thickness);
1250(Width)x2440(Length)x4mm(Thickness);
Surface Finish
Brushed, Mirror, PE Coated, PVDF Coated