Product Description
2018XINGBANG CE Certificate Accuracy used polyurethane spray foam machine
SPJ50/90/130/160A polyurethane spray foam machine

Item
Type
SPJ50A
SPJ90A
SPJ130A
SPJ160A
Expansion Chamber

Diameter

Volume

Usable Volume

DN500mm

0.14m3

0.1m3

DN900mm

0.85m3

0.6m3

DN1300mm

2.4m3

1.6m3

DN1600mm

5.4m3

4.5m3

Steam

Entry

Consumption

Pressure

DN25

0.5~0.7kg/cycle

0.6-0.8Mpa

DN40

2~4kg/cycle

0.6-0.8Mpa

DN65

10~12kg/cycle

0.6-0.8Mpa

DN100

18~20kg/cycle

0.6-0.8Mpa

Compressed Air

Entry

Consumption

Pressure

DN20

0.2~0.3m3/cycle

0.6-0.8Mpa

DN25

0.3~0.4m3/cycle

0.6-0.8Mpa

DN40

0.7~0.9m3/cycle

0.6-0.8Mpa

DN40

0.5~0.8m3/cycle

0.6-0.8Mpa

Drainage

Drainage
port

Condensate

DN80

DN20

DN50

DN25

DN100

DN100

DN150

DN25

Material Conveying Line
DN150mm
DN150mm
DN150mm
DN150mm
Connected Load
9.5KW
15.25kw
20.1kw
38kw
Density

12-140g/l

12-110g/l
12-30g/l
12-30g/l
Overall Dimension
3000*3800
*3800(mm)
4500*2000
*4900(mm)
7380*3000
*4500(mm)
11000*2840
*6050(mm)
Wight
1500kg
2500kg
4200kg
8000kg
Room Height Required
5000mm
5000mm
5000mm
7000mm
Main Features of expandable polystyrene machine
1. Material level control: Adopts photo sensor to control the expansion level,
2. Steam system: Steam pressure dreducer andangle valve to control steam.
3. Filling system: Adopts electronic weighting system, setting filling weight on touch screen for the material filling automatically.
CE certificate, ISO9001:2008
high-pressure polyurethane foam spray machine is designed according to the foaming characters of polyurethane rigid foam and the real construction conditions, featuring accurate measurement, uniform mixture, convenient movement and high cost performance. Its open design is convenient for maintenance, so DF-II pneumatic and high-pressure polyurethane sprayer will be your preferred equipment.
polyurethane foam machine Features
Fixed ratio range 1:1(or customize the ratio according to your requirement)
Accurate metering
Uniform mixing
Open frame design allows for easy access to maintenance
Transfer pump support brackets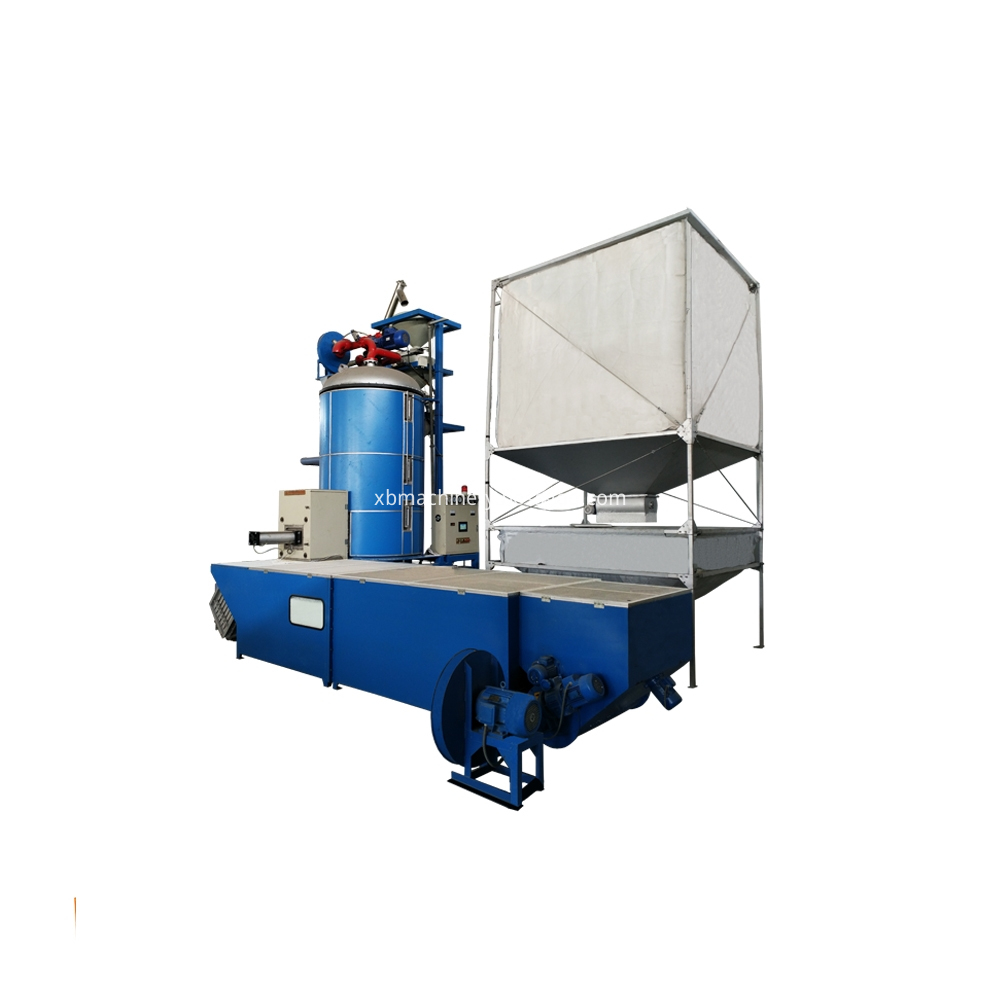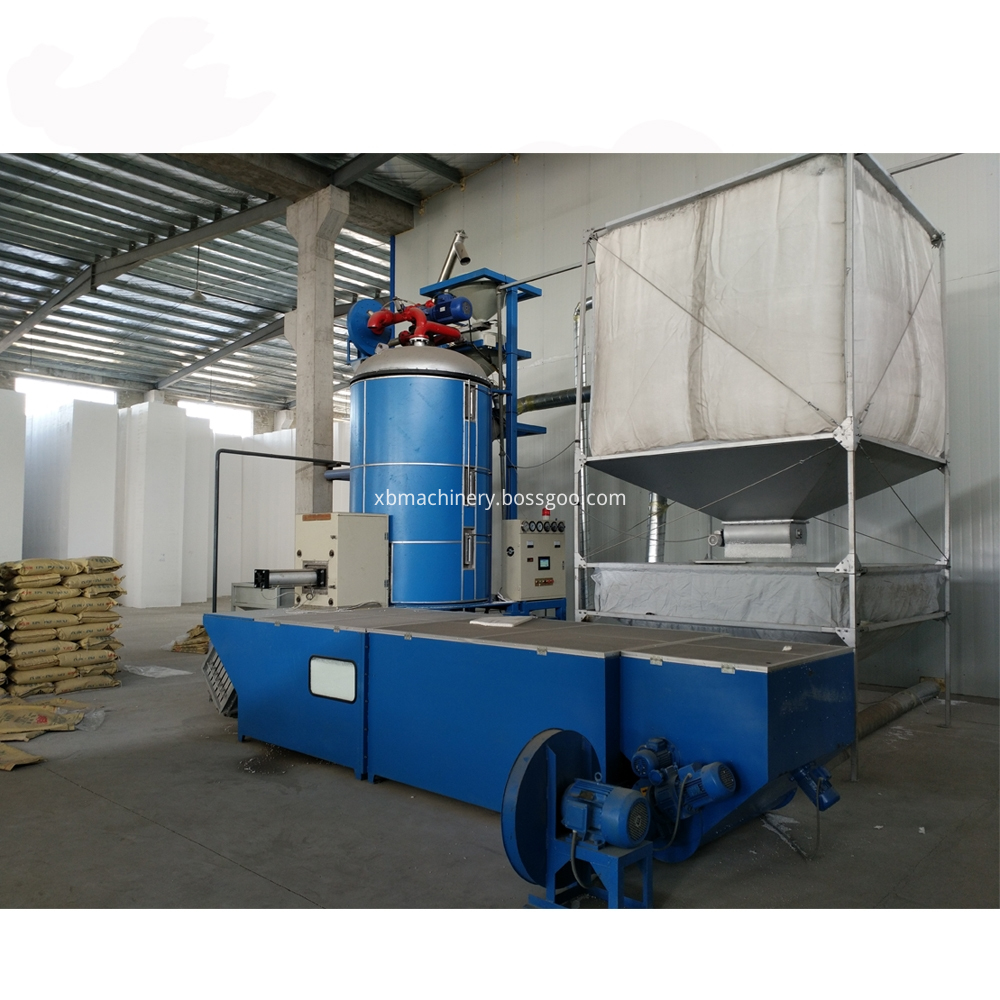 Technical Data of expandable polystyrene machine
Steam consumption: 15-18kg/cycle
Throughput: First expansion: 12g/l 60kg/h - 30g/l 1500kg/h,
Second expansion: 80-100m3/h
Density: 12-30g/l
Application of expandable polystyrene machine
Expandable polystyrene machine applicaction in buidling
EPS product process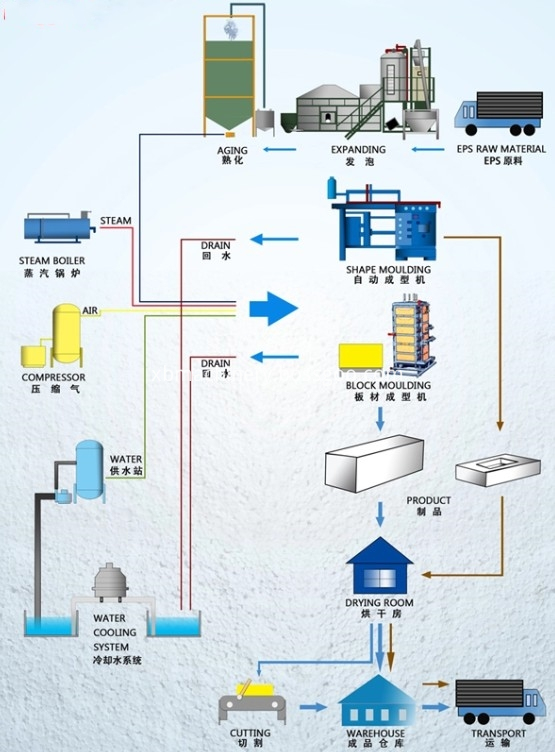 The product processing of expandable polystyrene machine

XINGBANGProjects

Factory Describes:
Shandong Qufu Xingbang Heavy Industry Equipment Co., Ltd. is a science and technology leading enterprise integrating R&D, manufacturing and installation, and international trade.
The main development and production products are:

Building Material Making Machinery: automated glass magnesium fireproof board production line, large-scale function wall board exterior wall insulation board production line, environmental protection fire door core board production line, new energy straw board machine, fully automatic cutting saw;
Woodworking machinery: automatic veneer machine, sticker machine, Frame Making Machine,automatic cover machine, UV light solid machine, hot pressing veneer machine, vacuum plastic machine, cold press, universal coating machine and other products;
All of the above products have passed the technical appraisal and approval of the relevant departments of the country, and they have enjoyed a good reputation in the market, which has been well received by users. The company's products are sold to all parts of the country and some of the surrounding countries and regions, and have achieved high economic and social benefits.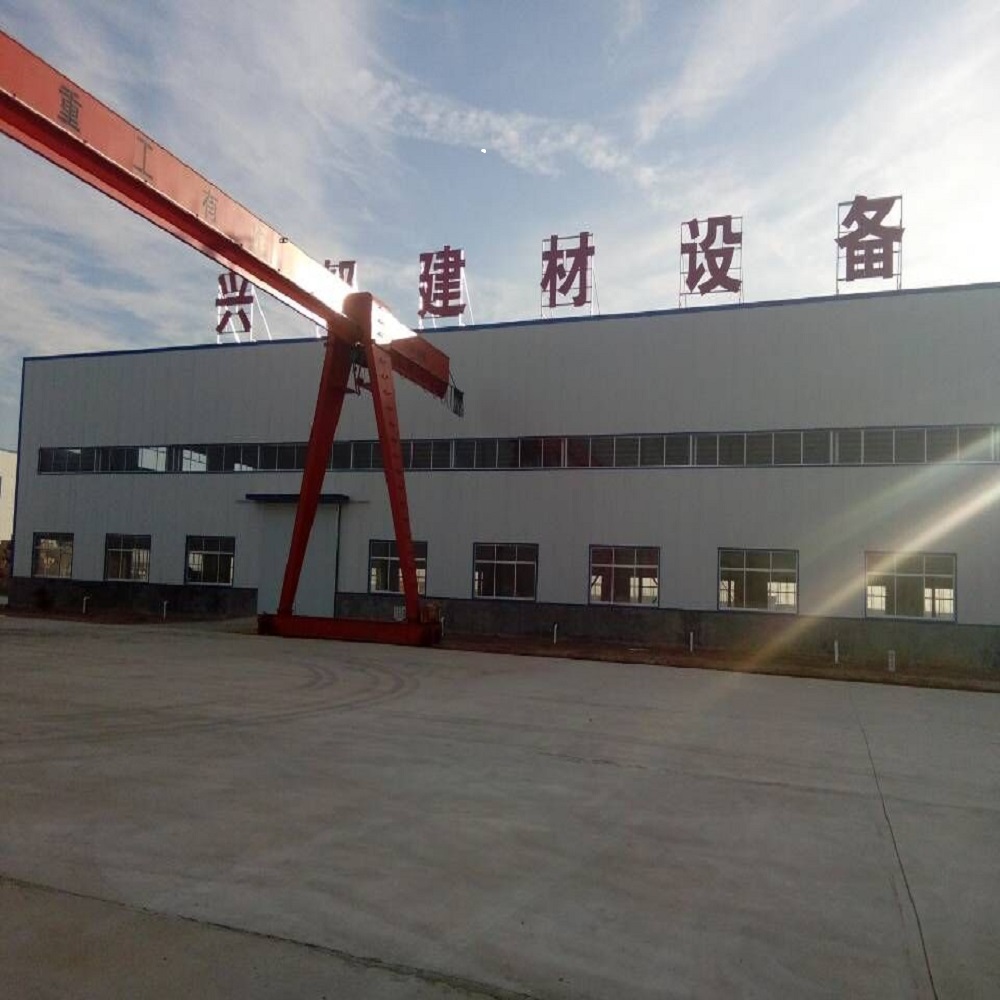 We can also supply other building material making machinery:
Large central air - conditioning composite ventilation tube sheet production line
Automatic four edge cutting saw
Large fireproof door core board production line
Fully automatic new compound straw tile production line
Fire Prevention Board Machine Straw Door Equipment
Fire Prevention Board Production Line
Polyurethane Low Pressure Foaming Machine
Polyurethane High Pressure Foaming Machine
Glass Magnesium Fire Prevention Board Plate Automatic Production Line
Glass Magnesium Fire Board Decorating Plate Production Line
If you have any questions, you can contact me ,we will give you the price .
Product Categories
Building Material Making Machinery
Compound Ventilation Tube Sheet Metal Production Line
Automatic Four Edge Cutting Saw
Large Fireproof Door Core Board Production Line
Fully Automatic New Compound Straw Tile Production Line
Fire Prevention Board Machine Straw Door Equipment
Fire Prevention Board Production Line
Polyurethane Low Pressure Foaming Machine
Polyurethane High Pressure Foaming Machine
Glass Magnesium Fire Prevention Board Plate Automatic Production Line
Glass Magnesium Fire Board Decorating Plate Production Line
Plastic Extrusion And Recovery Equipment
Plastic Extruder Machine
Plastic Pelletizing Recycling Machine
Sheet Plate Board Extrusion Line
Plastic Washing Recycling Machine
PVC WPC Profile Extrusion Line
Plastic Pipe Extrusion Line
Plastic Crusher & Granulator
Plastic Shredder
Plastic Auxiliary Machine
Woodworking Machinery
Wallboard Decorative Machine
Door Decorative Machine
Cabinet Decorative Machine
Floor Decroative Machine
Moulding Line Decroative Machine
Veneer Machine
Indoor Decroative Machine
Woodworking Wrapping Machine
Sawdust Granulator /Wood Pellet Granulator
Wood Door Vacuum Laminating Machine
Environmental Protection Equipment
Waste Gas Treatment Equipment.
Dust Removal Equipment
Plastic Injection Molding Machine
Plastic Injection Molding Machine
Plastic Blow Molding Machine