Product Description
Practical double-position baking machine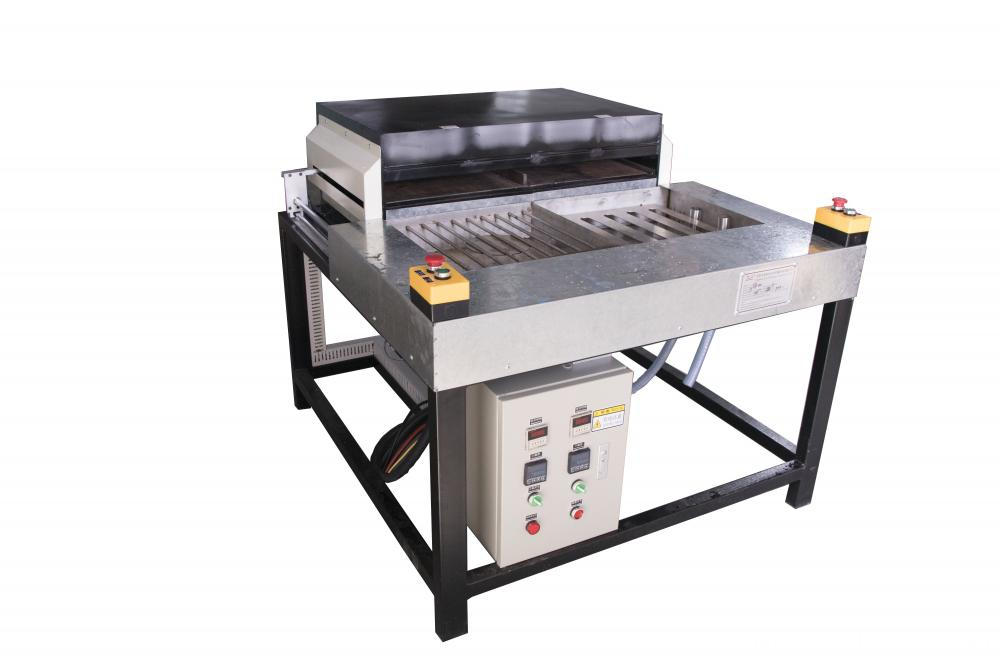 Suitable for baking baking PVC products, water circulation cooling device. Simple and convenient operation, the temperature can reach 300 degrees Celsius, the temperature can be controlled.
Advantage of dual-station oven machine
1.Compact structure, small footprint
The dual-station baking die set is composed of oven, push-mold mechanism, stainless steel sink and control box, which can realize the function of baking the fabric, the bottom material and cooling the mold, but covers an area of less than 1.5 square meters (1150mmx1095mm)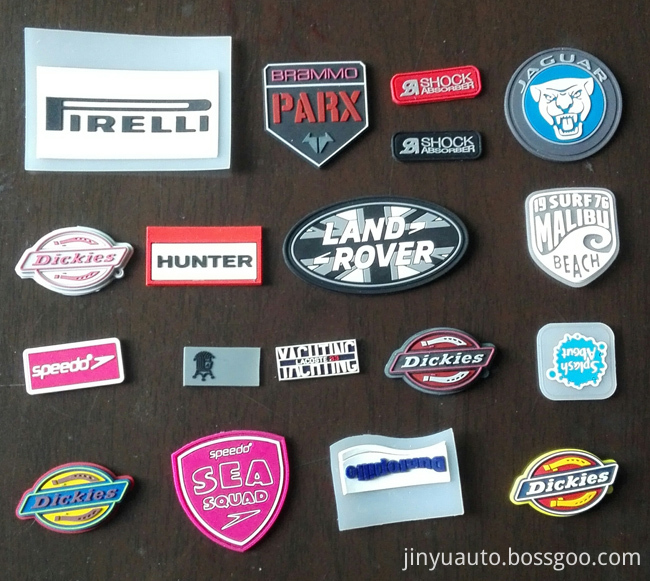 2.baking process to achieve automation, simple operation, smooth action
Bake mold process optimization, to abandon the unnecessary parameters, each part of the action independently of each other, just set the temperature, baking time, drainage time can be automated baking process. And the configuration of digital temperature control, digital timer for setting common parameters, easy to operate.
3. High fever power, rapid warming
Under the heating plate configuration 3 pieces of 220V / 2KW heating element, the heating zone configuration 6 220V / 600W heating tube, the total heating power reached 9.6KW, from 20 degrees C to 300 degrees Celsius less than 10 minutes
4.Insulation effect is good, reduce energy consumption
The upper part of the oven is insulated with cotton insulation, the lower part is insulated with a thermal insulation board to improve the thermal insulation effect and reduce the heat loss so as to reduce the energy consumption
5.Optimize the cooling water circulation process to improve the cooling rate while avoiding splashing water
When the fabric is baked, the water level in the sink is lower. When the finished product is released, the mold will not hit the water surface and no water will splash into the mold. Until the mold completely fall in the stainless steel bar, the water level will rapidly rise, contact the bottom of the mold, so as to quickly cool the mold. And the water level rose to a certain extent will no longer rise, to avoid submerging the mold.
packing
We have three layers of products, the first layer of plastic film, the second layer of plastic foam, the last layer with airworthiness of the wooden box for packaging. On the transport of the machine played a moisture, shock effect .You do not have to worry about packaging problems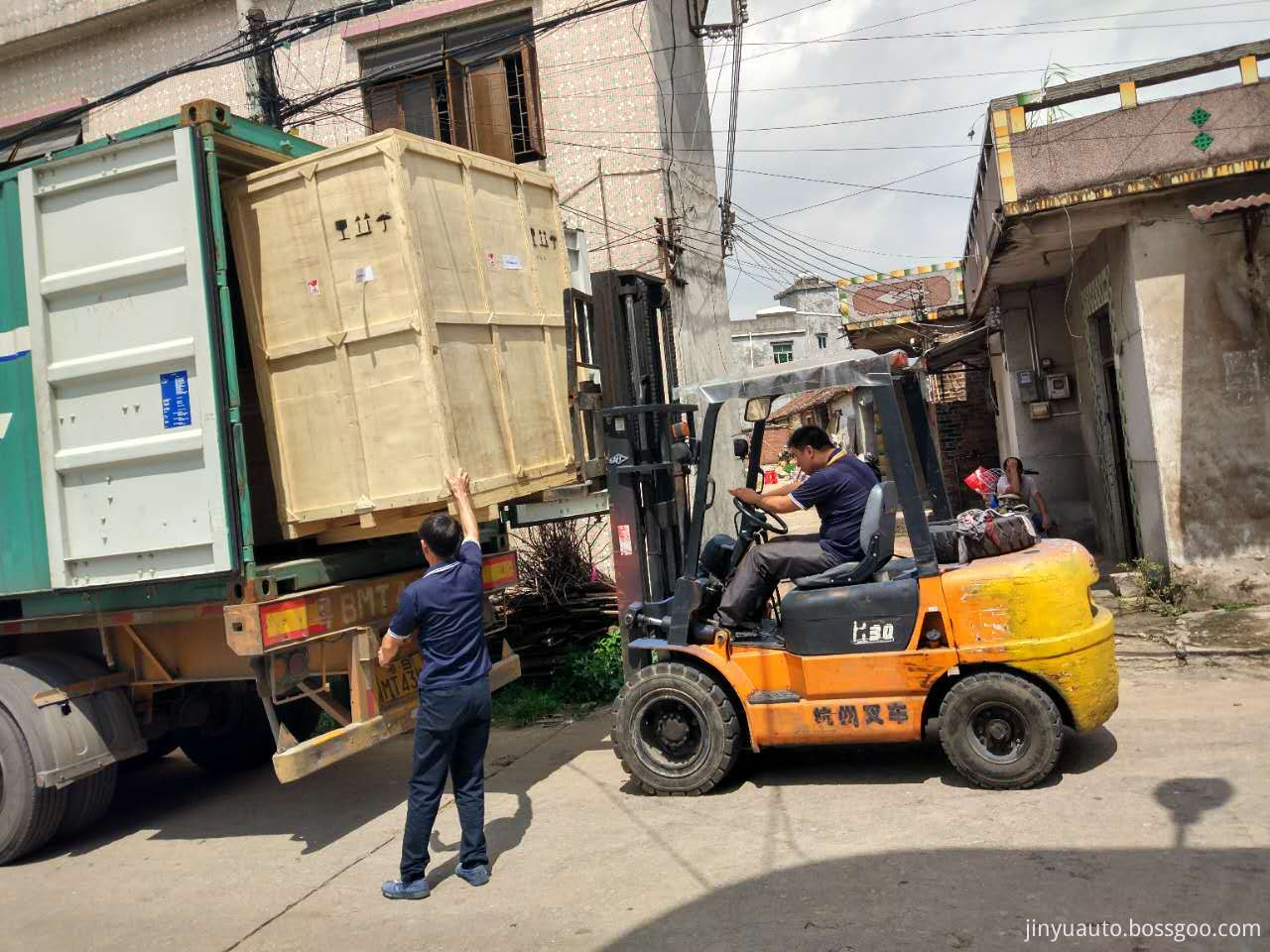 FAQ
Q:Are you trading company or manufacturer?
A:We are industry and trade integration.
Q:How long is your delivery time?
A: Generally for 25 days delivery.
Q:Can you provide technical support?
A: We provide free training from 2 to 3 weeks.
Q:How to help when machine wrong?
A: We will send technicians to your factory maintenance.
Q: Can produce customized products?
A: We can produce customized products for you.
Q:Why you choose Dongguan JINYUA automation Equipment Co., Ltd.?
A: We have independent research and development of products, enhance mechanical efficiency every day.
If you have any other questions, please feel free to contect us .