Product Description
1.According to color: natural color piece, slightly blue light piece, all kinds of colored piece (according to the sample provided by the customer or the standard color card production);
2.According to the transparency: transparent film, translucent film, opaque film;
3.According to the surface treatment: light sheet, frosted sheet (thickness), single, double film, dumb white (black);
4.According to the grade: new material, ordinary new material;
Product Specifications:
Calendering line: thickness 0.10mm-0.55mm, width ≤680mm;
Extrusion line: thickness 0.18mm-3.20mm, width ≤2200mm;
Product features:
Widely used, flame retardant self - extinguishing, high quality and low price.All kinds of sheet and plate are widely used in various kinds of tools, fishing tackle, toys, electronics, clothing and other industries of plastic, folding box, packaging, printing, business card printing, panel, advertising and other fields.Comply with EU RoHS standard.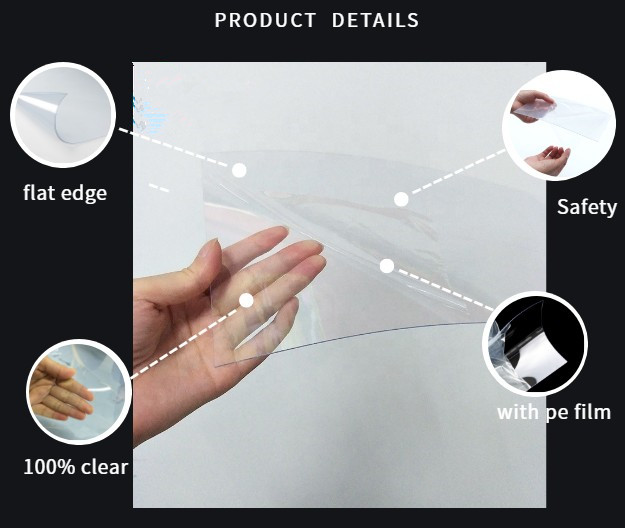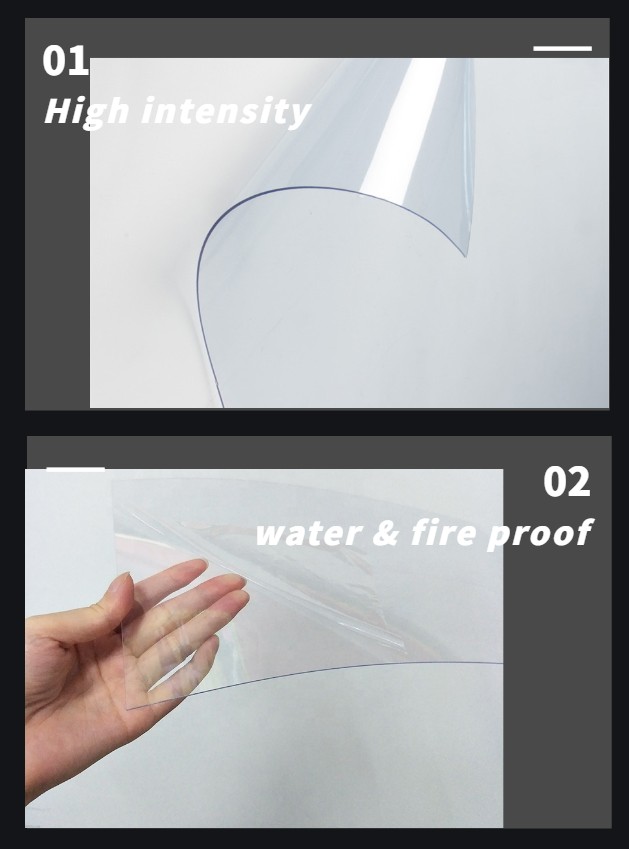 Crystal PVC board characteristics:
waterproof, flame retardant, acid and alkali resistance, moth-proof, light weight, heat preservation, sound insulation, shock absorption characteristics, and the same processing of wood, and processing performance is far better than wood, wood, aluminum, composite plate is the ideal substitute.
1. Amorphous material, hygroscopic small, poor liquidity, in order to improve the liquidity, to prevent the occurrence of bubbles, should be dried in advance.
2. Easy to decompose, especially in high temperature contact with steel, copper easier to decompose (decomposition temperature of 200 degrees).The molding temperature range is small, and the material temperature must be strictly controlled.
3. When using screw injection machine and through nozzle, the aperture should be large to prevent dead Angle stagnation material.
4. The mold gating system should be thick, the gate section should be large, the mold should be cooled, the mold temperature should be 30-60 degrees, the material temperature should be 160-190.
Application: photo washing appliance, battery box, top cover of audio base, radio bottom plate, various electrical insulation boards, cement tank lining, locomotive windshield board, exhaust pipe engineering, stationery, building materials, etc.The mould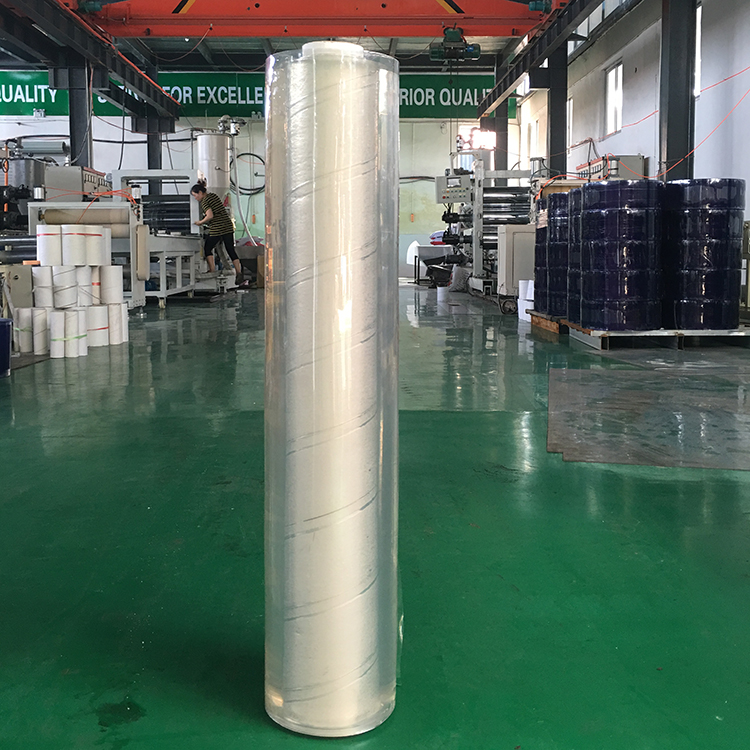 Shandong Top Leader Plastic packing Co.,Ltd was established in November, 1999. As a large-scale private enterprise with more than 500 staffs, our company is a major market player in plastic film and film manufacturer at North China. Our company pursues "people oriented policy" in human resource management and persists in applying "realistic approach, innovative mentality, quality consistency and efficient administration" as our core value. Strong technical force, advanced production equipment, our company embedded 14 calender lines, 10 printing machines, 10 lamination and emboss machines to supply products of common transparent film, super transparent film, electrostatic protective film, inkjet advertising film, trademark film, protective film gum paste, electricians film, grainy film, sound film, steel film, furniture membrane pressing film, etc. Totally 64 production lines, and the production of pvc sheet, PE sheet,pet sheet, Petg Sheet, GAG sheet ,PP Sheet, PS Sheet ,PC sheet ,pla sheet ,Biodegradable material film and Composite Plastic Film widely used in food packaging, pharmaceutical packaging, electronic tray, metal packaging , Handicraft packaging and other fields.
All of our quality management is complied with ISO9001-2008 Quality Assurance Certificate and SGS Quality Assurance Certificate . We also apply "customer first, satisfaction service" to provide a comprehensive process service value on our products. As a result our products have covered all over the world market. We sincerely welcome customers and friends from home and abroad for exploration and instruction, to establish extensive cooperation and to create brilliant future together.